Goraku no jikan
13 April — 29 April 2023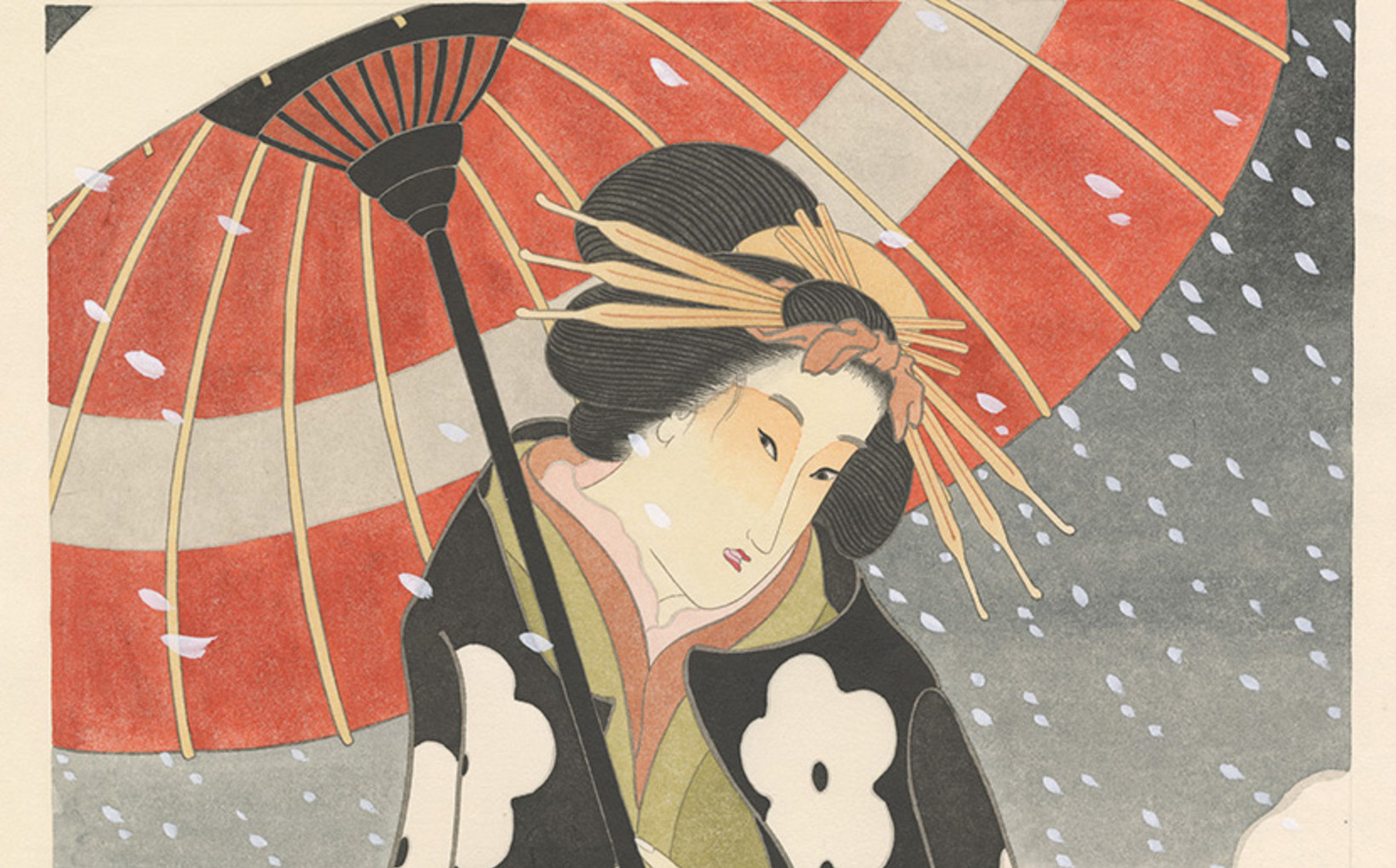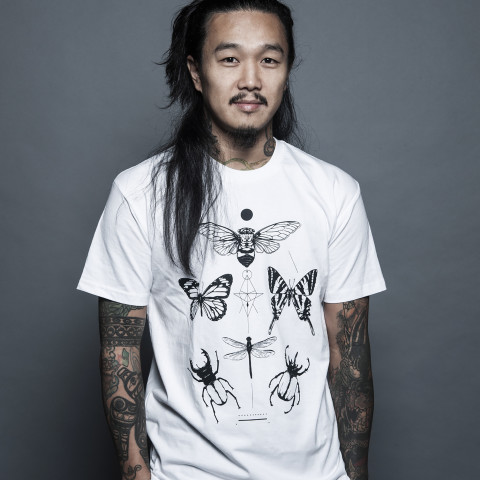 Lives and works in Sydney
Goraku no jikan
(Time to free the human mind from work and engage in pleasure and entertainment)
In the series of paintings, Goraku no jikan, Japanese artist Yoshio Honjo explores a day in the lives of geisha in the contemporary world, as they free themselves from work with frivolous activities. Although geisha are known for their occupations as entertainers within the pleasure quarters of the Edo period, Yoshio explores the highly decorated geisha as women who have their own lives, tastes and hobbies away from the ochaya (teahouses). In the paintings, the women are seen utilising contemporary every-day objects or clutching luxury bags, suggesting independence and self-reliance. Here the geisha are attending festivals, eating pizza, drinking wine, taking photos and generally undertaking pleasurable activities of their own agency.
Yoshio has intricately painted the kimono of the geisha with eto, Chinese zodiac animals. Each geisha is adorned with patterns that include one of the twelve zodiac animals including the rat, ox, tiger, rabbit, dragon, snake, horse, goat, monkey, rooster, dog and boar. The zodiacs symbolise individual attributes and emphasize a sense of uniqueness between each representation of the geisha, reclaiming them as individual women. The remaining three geisha wear coats from seasonal collections by the likes of Australian fashion designer Akira Isogawa, Chanel and Prada. They appear to march stealthily through the snow and emit resilience and power, as independent women of Japan.
Carine Thévenau
March, 2023
\
Exhibition featured works
\ News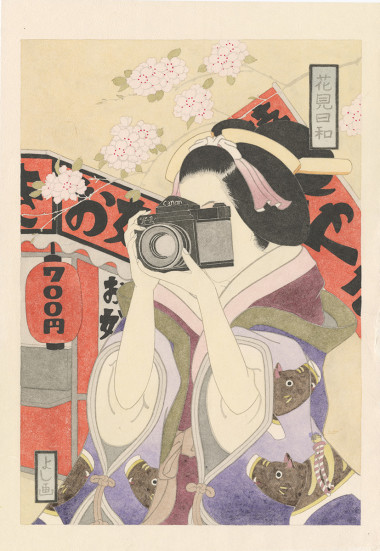 NH Event
3 April 2023
We are pleased to present Goraku no jikan (Time to free the human mind from work and engage in pleasure and entertainment) by Yoshio Honjo.


Read more
12 - 14 Meagher Street Chippendale, NSW 2008
Opening Hours
Monday to Friday, 9am - 5pm Saturday, 11am - 4pm