Road to Damascus
2 February — 17 February 2017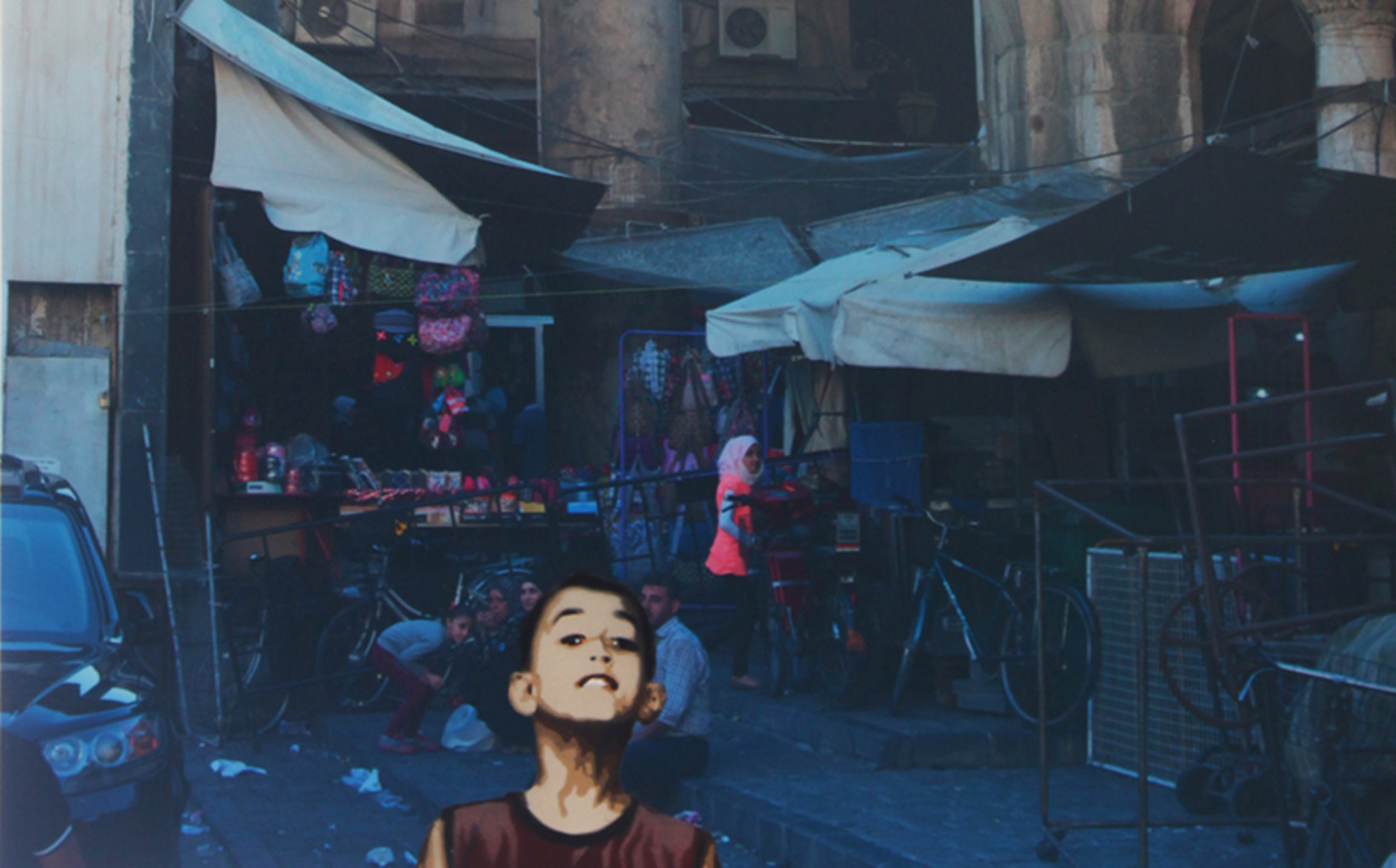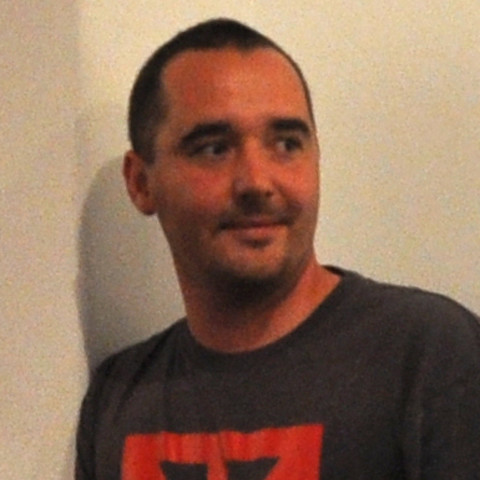 Born 1979
Lives and works in Sydney
Cornish makes us realise that the people of this war-torn country are not just like us, they are us. They are not a headline or a by-line.
In a recent television interview, American singer Bruce Springsteen was asked for his view on the inauguration of Donald Trump as President of the United States. He replied that rather than directing his audience to an outcome, it is his job as a musician and artist to "observe and report".
Australian artist Luke Cornish has, for over a decade, created artwork in the public eye that turns a mirror upon its viewers. Cornish's beautiful yet gritty paintings delve into his interests of race, religion, conflict and the human condition. They are works that continue to entice and challenge their audience. Luke Cornish is a social commentator without borders—the broader humanitarian themes in his art practice have taken him all over the world, including many of the world's most troubling places.
In June 2016, Luke Cornish traveled through Syria with Sydney's Anglican Church Reverend Dave Smith, on his hope-raising mission "Boxers for Peace". For the artist, this was a life changing engagement with the Syrian people through the ancient sport of boxing. Amateur bouts in Damascus and Palmyra opened a world of history and humanity in the world's number one hotspot.
What Cornish found in the cities ravaged by civil war, was people proud of their ancient civilization, and profoundly giving in their generosity of spirit. The artist's unfettered access allowed him to see, first-hand, how people continue to live in hope when surrounded by horrendous atrocities. This was not Syria of the newsfeeds, this was the real Syria—the ice cream vendor, children playing in the street, people going about their daily lives at markets sidestepping the detritus of war. The resulting exhibition is not about taking sides in a war, it is about the people in the middle. The freshly tarred and rebuilt road after an IED explosion drifts off into a horizon of greater hope.
Prior to his Syrian visit, Cornish prepared a stencil of Khaled Al-Assad (the curator of antiquities at Palmyra who was beheaded by ISIS) in the hope of painting it somewhere in the country. "As there was only a small chance of getting to Palmyra (and an even smaller chance of being able to paint in the amphitheatre), I pounced on the opportunity to paint this portrait, a homage to a hero that gave his life protecting what he loved." The amphitheatre, built 2000 years ago, at the intersection of the Roman and Persian trade routes was destroyed just weeks ago, by ISIS or as the Arabs call it, Daesh—two thousand years of culture reduced to rubble.
In many of his works, Cornish is prophetic. However, in this exhibition hope is the most powerful theme. The cross-cultural significance cannot be underestimated—the Australian artist shines a light on the Syrian people and celebrates their courage and history in the face of unspeakable barbarity. He makes us realise that the people of this war-torn country are not just like us, they are us. They are not a headline or a by-line.
In March, following the Sydney Exhibition, Road to Damascus will travel to the Opera House in Damascus.
Ralph Hobbs
February, 2017


VIEW SBS News story (12 Feb 2017) about Luke Cornish's "Road to Damascus" by Brianna Roberts.
VIEW video footage of Luke Cornish stenciling a portrait Khaled Al-Assad in Palmyra, Syria in June 2016
\
Exhibition featured works
\ News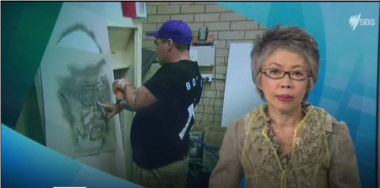 Media
13 February 2017
SBS News (12.02.17) delved into the fascinating backstory of Luke Cornish's exhibition "Road to Damascus" on show at Nanda\Hobbs until Friday 17 Feburary before travelling to Syria to be exhibited at the Damascus Opera House.
Read more
12 - 14 Meagher Street Chippendale, NSW 2008
Opening Hours
Monday to Friday, 9am - 5pm Saturday, 11am - 4pm COVID Safe Check-in: As part of the Nanda\Hobbs COVID safety plan, all visitors to the gallery must sign in via the Service NSW QR code.