Wentja Morgan Napaltjarri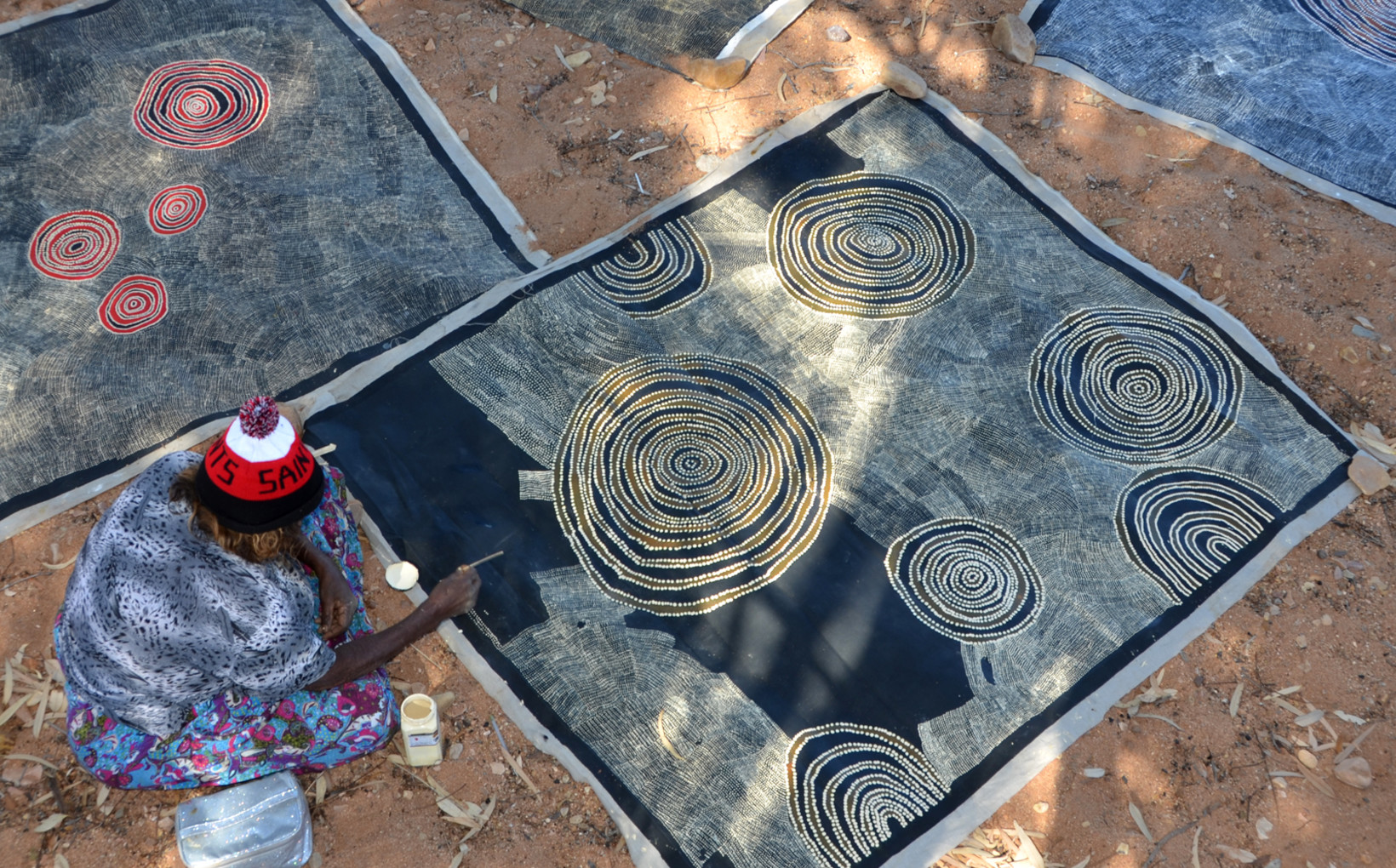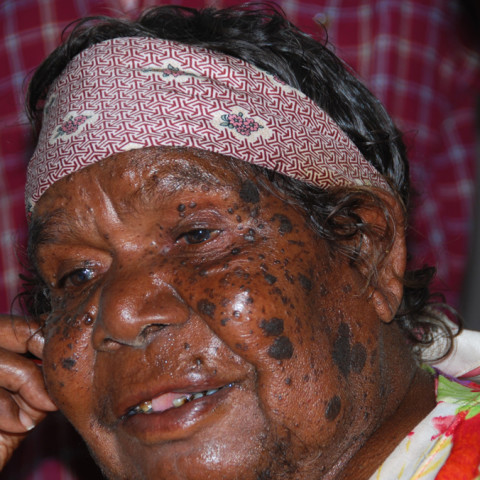 1945 - 2021
Lives and works Mt Liebig
Wentja was not a painter, she was not an 'elder'—she was an artist and she was a custodian of law.
Wentja Morgan Napaltjarri was the daughter of Shorty Lungkata Tjungurrayi, one of the original founders of the Western Desert art movement.

Forced to leave their lands after the arrival of Europeans, the family journeyed an incredible distance east to reach the ration depot at Haasts Bluff. While at Haasts Bluff, Wentja met her husband, Ginger Tjakamarra, who was the son of the artist Makinti Napanangka. The couple eventually moved to Papunya, where Wentja started painting as her father's apprentice.

Wentja's early system of connecting concentric circles and dotted bands has been replaced by mesmerising fields of tonal colours. Her paintings display a key motif, in most cases a large roundel, which represents an important rockhole where her family regularly camped. Surrounding the rockhole is a charged energy field of intricate dots. While she works, Wentja sings about the rockhole, and the songs and music are incorporated into her paintings.

Wentja's work has been exhibited in leading Australian and international exhibitions, including the 2003 exhibition Masterpieces from the Western Desert, held in London. Her works are included in major collections, such as the Kerry Stokes and Thomas Vroom Collections and the National Aboriginal Art and Culture Institute in Adelaide.
Read Article Wentja Morgan Napaltjarri: The artist of the great heritage by Professor Sasha Grishin
\ News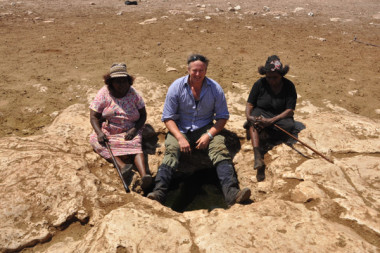 Media
3 April 2017
by Ralph Hobbs
Published by Aboriginal Art Directory
5 April, 2007

Aboriginal Art Directory's article by N\H Director, Ralph Hobbs, The Indigenous Art Market: An insiders observation is a hard-hitting and pragmatic insight into a market that has seen enormous highs and lows—but remains strong and progressive and will always be of profound importance to the cultural history of Australia.
Read more
\ Exhibitions featuring
Wentja Morgan Napaltjarri
12 - 14 Meagher Street Chippendale, NSW 2008
Opening Hours
Monday to Friday, 9am - 5pm Saturday, 11am - 4pm