Sydney Contemporary Stand D05
Giles Alexander, Dianne Gall, Jonathan Dalton & Stuart McLachlan
13 September — 16 September 2018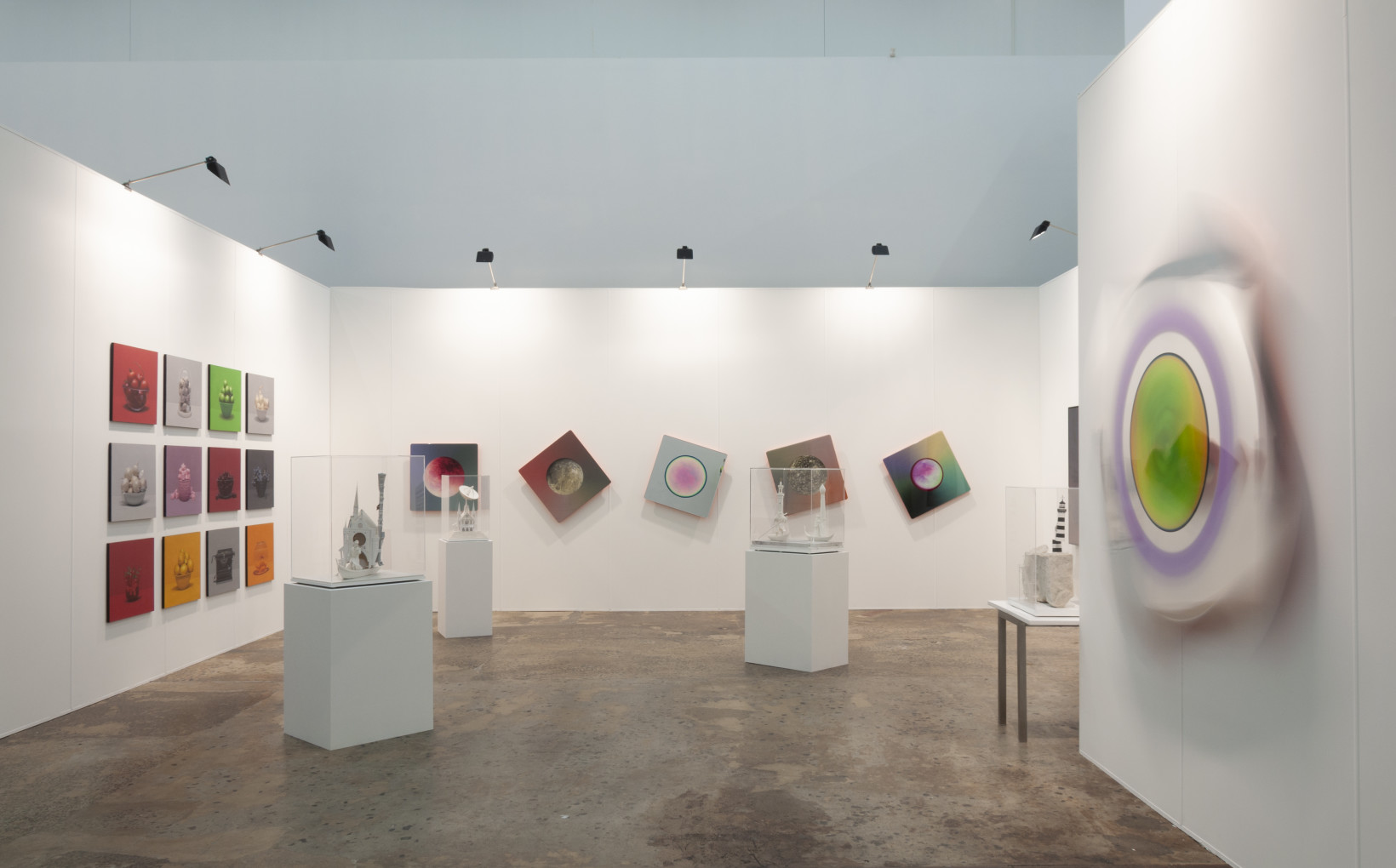 The artists, whilst working in differing visual languages, all draw upon similar themes of time and place, history and the sense of belonging that the human condition requires. All explore their personal narrative within the context of these universal ideas - each representing their subject matter in a realist manner.
Dianne Gall's intricately rendered Hoppersque works hint at personal isolation. Constructed in an "other-time" aesthetic sensibility, they maintain a contemporary relevance. Her paintings have much in common with Dalton's carefully curated still-life/portraiture that draw on his deep understanding of art in the context of history. Dalton recontextualises many genre\ideas that have been played with for centuries by artists before him.
Giles Alexander explores other worldliness — taking a broad view of humanity on an existential level. His abstractions interplay with a realist narrative exploring the heavens on a rational yet highly evocative level.
Stuart McLachlan uses intricately moulded paper to create figures and architecture to mirror the fragility of our desires and choices. Anchored atop heavy stone to reflect the weight we bear - these pieces tell the stories of who we are and the foibles of being human.
Jim Thalassoudis places neon lights, referenced and recontextualised from the real, contemporising the glowing imagery that has inhabited the dark hours of the twentieth century. Nostalgia plays its role, we are drawn to the fluorescent glow, hyper colour—the movement and the subject.
Nanda\Hobbs will be at Stand D05
Our gallery is located in Chippendale - just a 15 minute walk from Sydney Contemporary.
\
Exhibition featured works
12 - 14 Meagher Street Chippendale, NSW 2008
Opening Hours
Monday to Friday, 9am - 5pm ONLINE Saturday – closed until further notice Following the latest NSW Government advice in relation to Covid— from Monday 29th June, the Gallery will be operating online only—Monday to Friday 9-5 pm for the duration of the Sydney lockdown All events associated with Paul Ryan (South by Southwest) and Les Rice (Disco Inferno) exhibitions have been postponed. We will keep you advised of any further changes as they arise. COVID Safe Check-in: As part of the Nanda\Hobbs COVID safety plan, all visitors to the gallery must sign in via the Service NSW QR code.