James Drinkwater
\ Winner of the 2014 Brett Whiteley Travelling Art Scholarship \ Represented by Nanda\Hobbs Contemporary at Sydney Contemporary 2017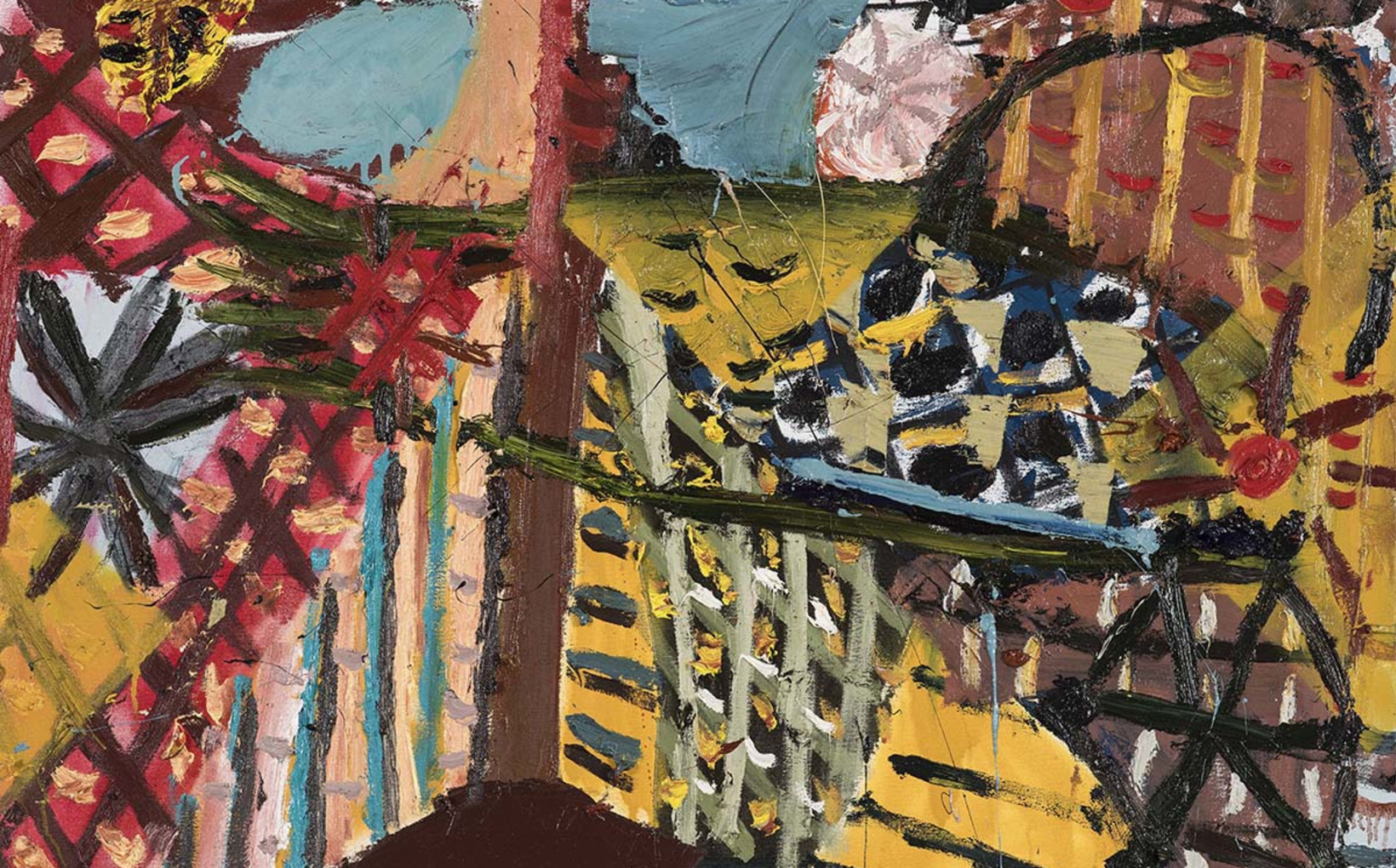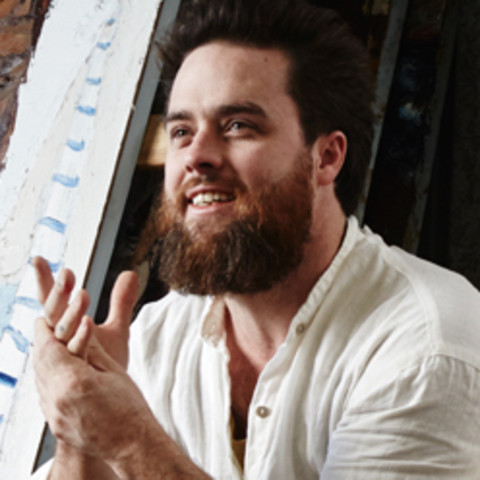 Born 1983
Lives and works in Newcastle
Represented by nanda\hobbs
"James Drinkwater's paintings are distinctly his own. They are richly patterned like an intriguing carpet – the shapes varied and inventive, the colour subtle with strong contrasts of light and dark and warm sonorous passages. The shapes dance – the movement of the boy dancing or of the sea? There are glimpses of the ocean, the beach, the dark rocks or the shadows in a room. As James says they are about memory and intimacy and one's eye can wander through the paintings imagining a multiplicity of images in this richly layered world".
Elisabeth Cummings – artist
James Drinkwater is a Newcastle-based artist whose practice traverses painting, sculpture, assemblage and collage. Drinkwater makes work about place, intimacy and memory, using abstraction, colour and mark making for transmission of these preoccupations.

Drinkwater studied at the National Art School, Sydney, before moving to Melbourne and then Germany. His work is held in major public and private collections both nationally and internationally, including the Macquarie Group Collection, Artbank, Allens law firm, the Newcastle Art Gallery, and private collections in New York, Singapore, Germany and the UK. In 2014 Drinkwater won the Brett Whiteley Travelling Scholarship.
James Drinkwater Studio Visit February 2016


VIEW: Weekend AFR 3 page "special wrap"... "Why artist James Drinkwater has no time for doom and gloom" John McDonald, 21-22 Jan 2017
21 Aug 2017 - Listen to James Drinkwater in conversation with Maria Stoljar on Talking with Painters
\ News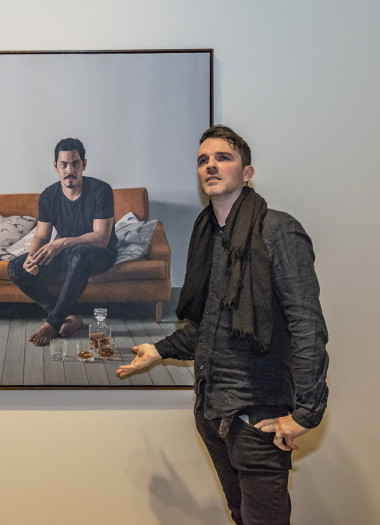 News
13 March 2019
The AGNSW is launching a fascinating new series of talks on Saturday 17 March that will offer first-hand insight into the creative practices of past winners and finalists of the prestigious Archibald, Wynne and Sulman Prizes. Six artists over five weeks will be in conversation with Jane Hutcheon and Claudia Chan Shaw, starting with Jonathan Dalton and James Drinkwater.
Read more
\ Exhibitions featuring
James Drinkwater
12 - 14 Meagher Street Chippendale, NSW 2008
Opening Hours
9am - 5pm Monday to Friday 11am - 4pm Saturday