Nicholas Blowers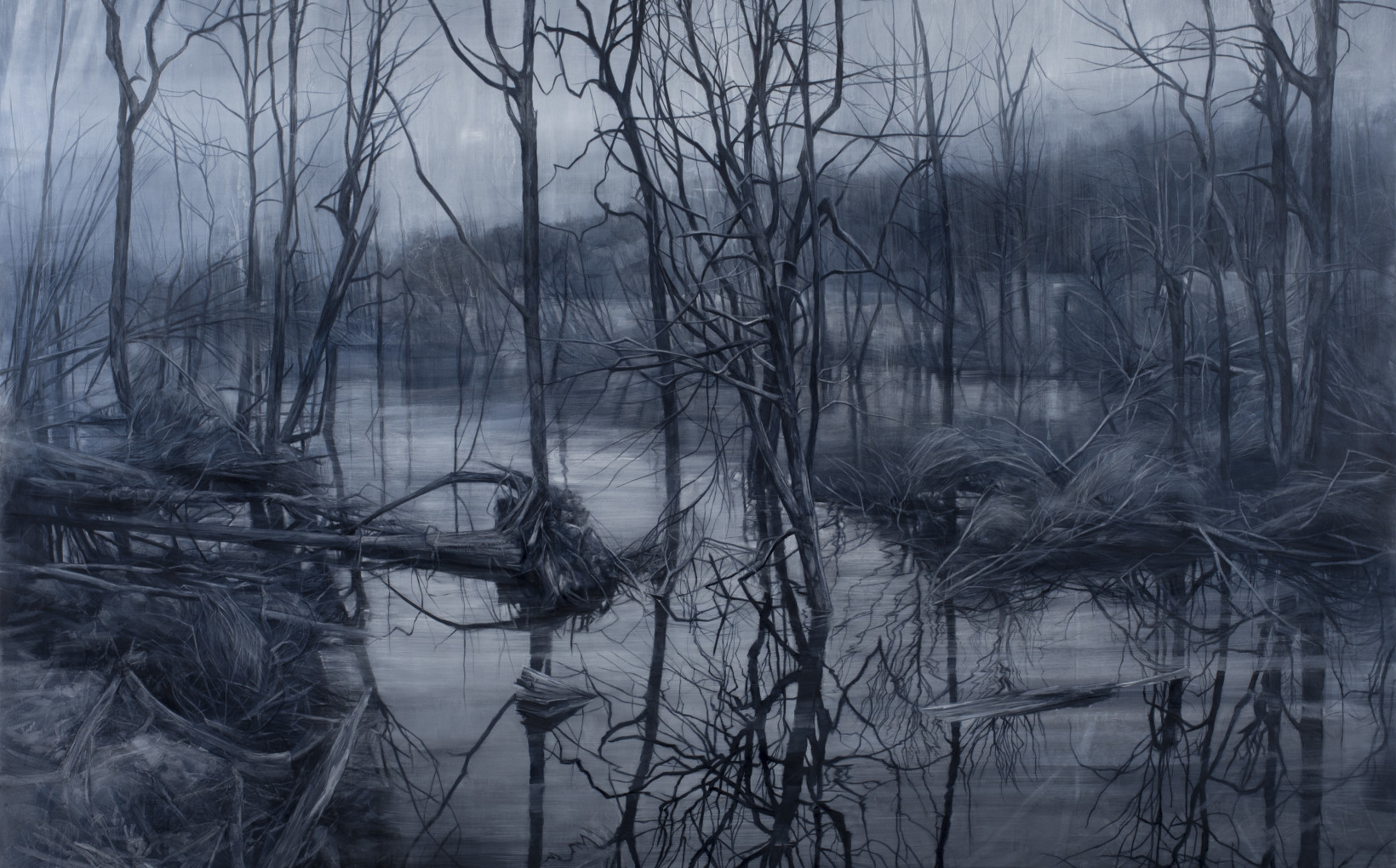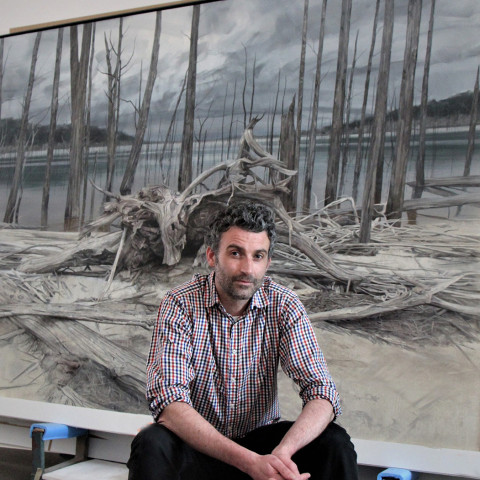 Born 1972, UK
Lives and works in Hobart
Represented by nanda\hobbs
Nicholas Blowers was born in Essex, UK in 1972. He obtained his Bachelor of Fine Art at Southampton university between 1991 – 1994.
His realist paintings celebrate collapse and decay within the natural environment with a focus on anomalies in the landscape - places out of place such as mine tailings ponds, drowned forests and Edgelands. Blower's compositions depict dense arrangements of nature and there is often an unruliness and sense of melancholy in his painting.
"There is a busy, chaotic feel to my work; a world of debris and clutter that one often finds in the Australian landscape. I search for places that have a heightened sense of drama and I'm interested in certain subjects because of their unruliness and anarchic structural elements. As a painter the subject's primary meaning lies in paint, so my interest in decay and decrepitude is first and foremost painterly; it's about form, texture, pattern and the connectedness of things."
He has been a finalist in numerous prizes and was the winner of the Paddington Landscape prize twice (2007 and 2009) and the King's School Art Prize, 2007. He has had solo and group exhibitions in Australia and abroad including recently at the Wynne prize & S H Ervin gallery.
Blower's work is held in corporate and private collections in Australia and abroad. He has been featured in articles in The Guardian and most recently, the Weekend Age.
He lives and works in Hobart.
\ News
NH Event
24 August 2022
Read more
\ Exhibitions featuring
Nicholas Blowers
12 - 14 Meagher Street Chippendale, NSW 2008
Opening Hours
Monday to Friday, 9am - 5pm Saturday, 11am - 4pm